A Few of My Favorite Things [For a Rockin' Bod]
Acquiring a rockin' bod takes more drive and focus than material goods. You don't need an elaborate home gym, expensive supplements, or any of those crazy ab gadgets.
On my journey of physical fitness, I have learned to toss out the gimmicky and stick with the practical. I've also created a list of a few favorite things that have helped me along the way. Here's a quick 5.
5) The Shredder (Chocolate)
No, not from Ninja Turtles…although he is awesome…I mean the smoothie from Smoothie King. It's a meal replacement shake made from their Gladiator Protein and Diet Down enhancer. They describe it as follows: "Shred some fat cells. This powerful formula of our Gladiator protein, L-Carnitine, Citrimax and Chromium helps get your metabolism ripping through unwanted pounds." It's
It's very yummy and great when you're trimming up.
4) Puma Complete Eutopia Road Running Shoes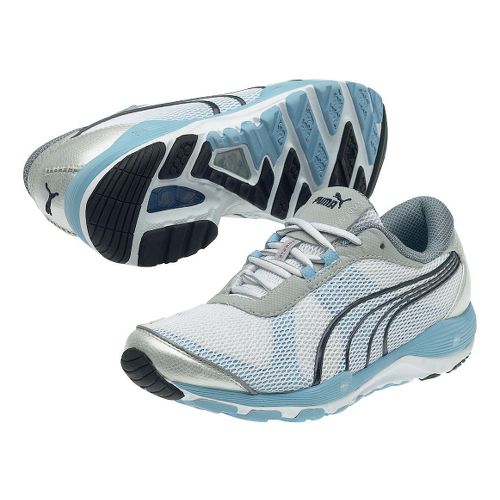 These shoes are a comfortable, snug fit. Plus they have a lot of cushion (particularly in the heel). They breathe well and transition very well from plyometric workouts to jogging around the track.
3) Pullup Bar
From hanging knee raises to pullups of a variety of grips. You do enough of those and you will quickly build muscle. Plus, since it only requires a doorway, you don't have to worry about finding a place to store it.
2) Gymboss Interval Timer
This timer allows you to set two different interval times for any number of rounds. You can also set the alarm to beep, vibrate or both. That way if you're listening to some tunes…you won't have to worry about not hearing the timer. It's a great way to keep you focused on maximum exertion during interval workouts without having to keep check on the time.
1) iPod
Cuz "good tunes is good tunes." You can pack tons of music on these things. Plus you can go wireless or strap your iPod to your arm and get to work. Listening to music with high BPM's inspires me to workout at my max.